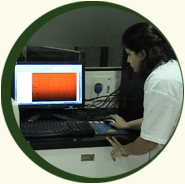 It is one of our mission to grow with the customer by ensuring the quaity and safety of their product is maintained from the beginning to the end.
THS is one of the exclusive organisation worlwide dedicated only to herbal and natural .
We have the capability to provide high quality phytoconstituents to a range of lab analysis.
Our technical expertise and resources also specialise in clinical and regulatory services
We are confident that we can help our customers translate their problems into tangible benefits.
THS, the
herbal/neutraceutical analytical laborator
y test's
botanical/herbal/nutraceutical products
with widely accepted methods including those recommended by
Indian Pharmacopeia, Indian Herbal Pharmacopeia, United States Pharmacopeia (USP), European Pharmacopoeia (EP) ,Herbal Compendium, China Pharmacopoeia (CP), Japanese Pharmacopoeia (JP), African Pharmacopoeia or other professional scientific organizations,
or "in-House" methods to match your new discoveries of herbs or herbal extracts.
Being a herbal research specialization company, along with the pharmacopoeia mentioned above we also refer to old
ayurvedic literature
such as Sahmitas, Sangrahas, Vedas etc.