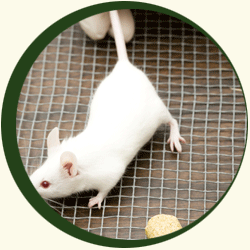 Recent adverse events have clearly shown that all
herbal products
are not free from side effects and
toxicity
. Products that have been confirmed to have bioefficacy can then be taken up for safety studies to determine possible side effects, adverse reactions and the maximum tolerable dosages.
We at
THS
undertake systematic animal studies of
herbal extracts and formulations
by utilizing appropriate models.
Toxicological Studies
at our
Laboratory
are performed as per OECD, ICH, FDA, MHW, TGA, AYUSH, Scheduley, etc...
Few of the types of
toxicological/animal studies regularly
performed are as follows.
Acute toxicity
Sub acute toxicity
Sub chronic toxicity
Chronic toxicity