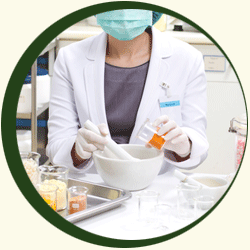 Natural products are an inexhaustible mine for unearthing new herbal drugs and drug leads in India. Major percentage of drug molecules come from natural products and in fact, Indian natural products obtained from traditional medicinal plants which have a mention in our ancient texts have been largely responsible for the boom in drug discovery.
Importance of Natural Product Research
India is endowed with a rich biodiversity which is yet to be tapped fully as far as discovery of new drug entities is concerned. However, this process is a time consuming and laborious one.
Natural product researchand development
assumes great importance if this huge natural potential has to be tapped to bring out products which meet international standards. Modern
natural product research
is experiencing a great change withrapid strides made in combinatorial biosynthesis, screening processes and microbial genomics.
Monographs created by Indian Council for Medical Research and the Department of Ayurveda, Yoga, Unani, Siddha, Homeopathy (AYUSH) has made obtaining supplies of properly authenticated higher earthly plants easier. Moreover, various techniques like Liquid Chromatography-Nuclear Magnetic Resonance, Liquid Chromatography-Mass Spectrometry available at
natural product research laboratories
have drastically reduced the time and expenses of
natural product research.
Activities of Natural Product Research Laboratories
The research centers have independent divisions which work in harmony to achieve a common goal which is to help outline the product to meet global standards. The first section is involved in the identification, isolation and development of drugs from natural source which shows possibilities of becoming a drug. High throughput screening by effective techniques like enzyme inhibitory assays and use of ultra-modern equipmentlike High Performance Liquid Chromatography and many others help in this isolation and identification process.
Development of testing measures for evaluating the identity, content and purity of the concerned plant materials is very important. The
natural product research labs
are involved in the evaluation of the Phytopharmacological, Phytochemical, Antiviral, Microbiological and other related characteristics of varied herbal drugs relating to their formation, standardization and quality control parameters. Microbiological division checks the various extracts for microbial compliance in accordance with international standards.
The quality parameters of some herbal drugs are developed by using the respective fingerprinting behavior and respective bio-markers. Another important task is developing the quality parameters of herbal drugs of developed countries by compiling their legal status and other allied approaches.
Natural product CRO
provides a comprehensive contract research and custom synthesis support for various scales at competitive prices.
Summarizing
Identification of natural resources for an in depth study to discover a natural product drug is the need of the hour today due to various shortcomings encountered in allopathic drugs. This assumes great significance in view of the possible threat of extinction of India's rich biodiversity because of environmental issues and global warming. There has to be a sustainable supply of medicinal plants for natural product drug discovery and so special emphasis has to be laid on their proper cultivation.
The pharmaceutical industry has to play a leading role in the drug discovery programs. Companies like Lupin, Ranbaxy, Nicholas Piramal etc are taking efforts to adopt the traditional knowledge for developing their formulations. Each of them has their own research centre in different parts of the country.